Introduction to the Newly Upgraded Performance and Effect of Jiangsu "Suke" Rotary Tiller
The Jiangsu Yike "Suke" brand rotary tiller series, in order to meet the dual use of water and drought in the market, has achieved multifunctional project effects such as deep plowing of 15-19 cm "full crop removal and returning of rice and wheat straw to the field, fine leveling of the surface, which not only saves energy, reduces consumption, but also increases efficiency". Further enhance the value competitiveness of "Suke" product quality. Our company has always adhered to scientific and technological breakthroughs, and has successfully overcome the above-mentioned multifunctional project topics. The entire machine has been upgraded and strengthened. In this autumn planting season, there is a lot of rain, poor soil quality, and different types of rice straw. We have tracked and contracted large grain farmers, and continuously worked on over a thousand acres of land to achieve fault free cultivation assessment. Practice has fully proven that "Suke" products not only have stable and reliable overall quality performance, but also have a straw stubble removal and return rate of over 90%, Moreover, the same model of equipment has reduced the power matching by 5-10 horsepower, saved about 0.3 kilograms of fuel per acre of land, and increased efficiency by more than 2 acres per hour. This effectively controls the frequency of "three guarantees" and achieves the effect of the multi-functional projects mentioned above in the market, greatly improving user revenue efficiency by 10-15%, and enhancing the service life of the equipment. All employees of "Suke" are confident that, with the cooperation and support of friends at all times, they will create a leading brand in the domestic industry, which is a high-quality product with competitive market value, which is not only energy-saving and environmental protection, but also full straw returning, multi-functional.
Welcome government authorities at all levels to investigate and promote, and local agents and agricultural machinery users to inquire and order.
A folding paddy field leveling machine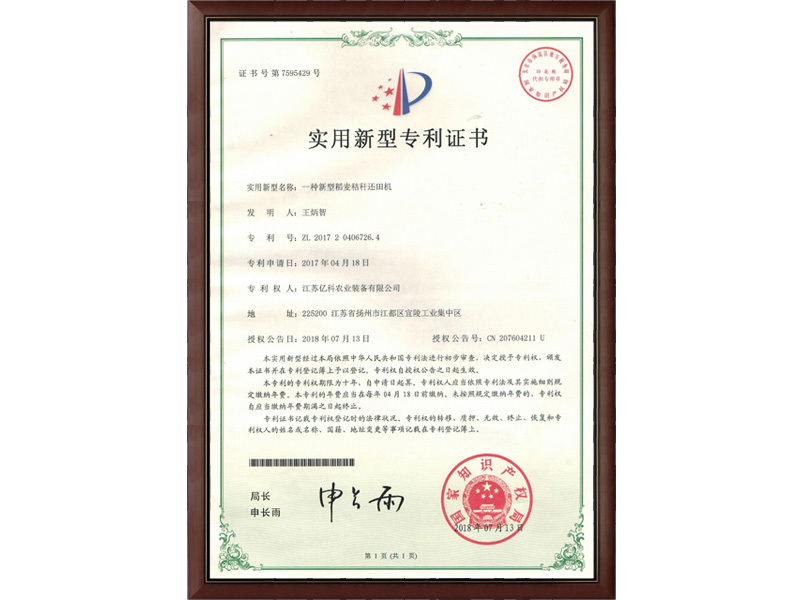 A New Type of Rice and Wheat Straw Returning Machine
A gripper for sugarcane harvesters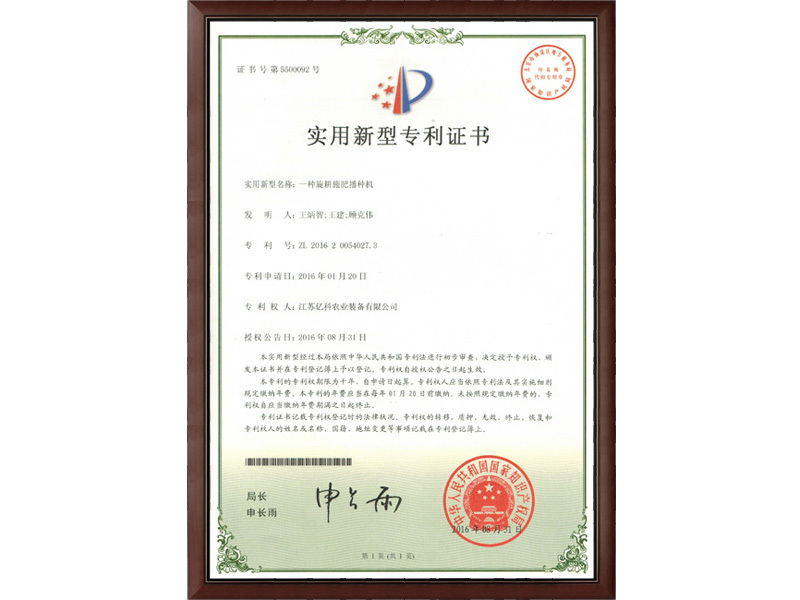 A rotary tillage fertilization seeder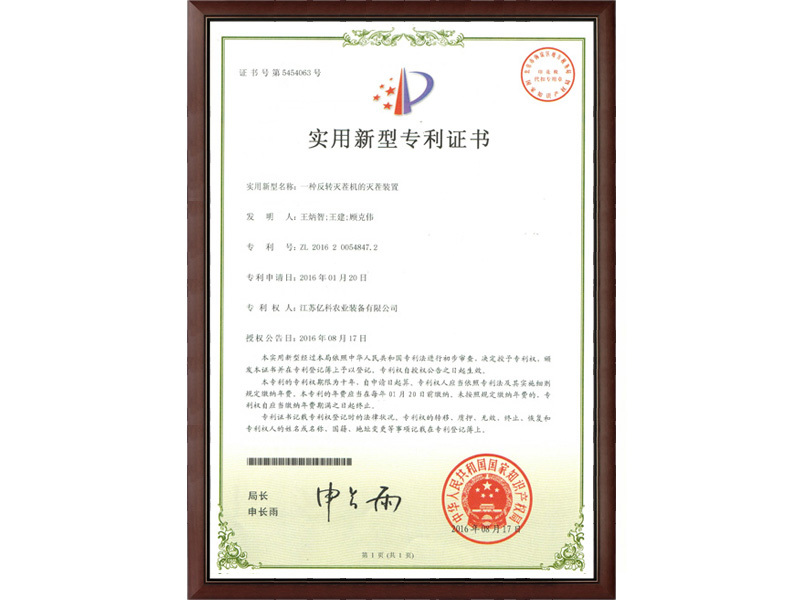 A reverse stubble cutter stubble removal device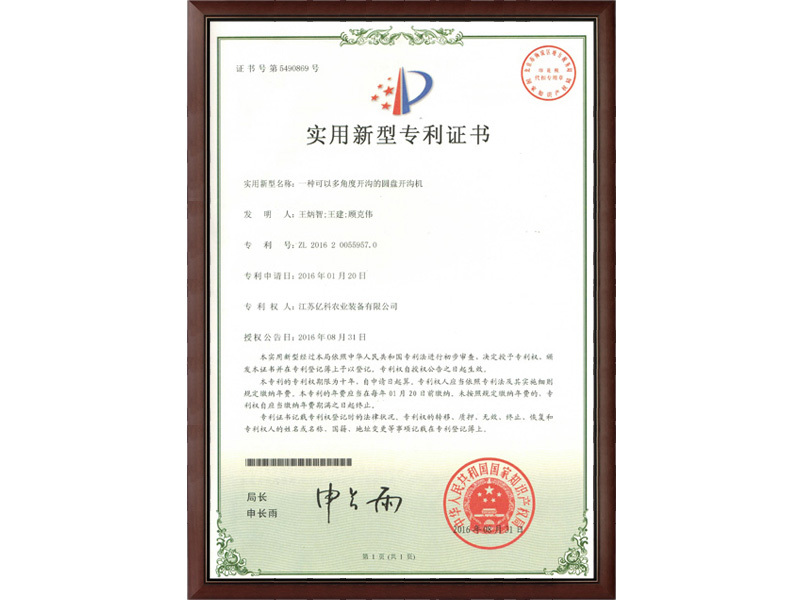 A disc trencher with multiple angles for trenching